Twix. Reversing a share decline by defining a role.
Twix sales were down, in a category that was growing. That's a terminal problem in a business that relies so much on top-of-mind for impulse purchasing. The brand had become convoluted, with an obsession over product features that completely ignored the lives and behaviors of potential customers.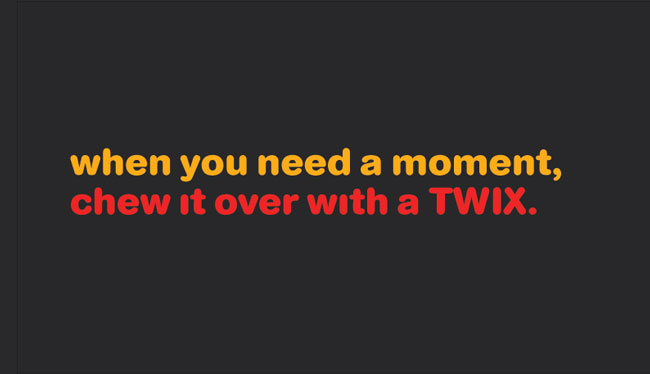 Solution
People eat candy for many reasons - craving, treating themselves, as a between meal snack. We identified a largely unclaimed usage occasion for Twix - the need in everybody's day for a mental pause, a step away from the desk. We connected this role with the chewiness of the product to create a relevant, own-able position.
Reversing the share-loss trend, year-over-year Twix unit sales rose 8%, beating every other top ten chocolate bar.
The campaign was adopted by the brand globally, and ran for almost a decade.