Best Buy Mobile. Creating a relationship without spending a cent.
Best Buy Mobile was leaving money on the table. Sales were strong, but once a phone had been purchased, Best Buy could only hope that a customer would remember their positive experience and return come upgrade time, two years later, instead of defaulting back to a carrier store.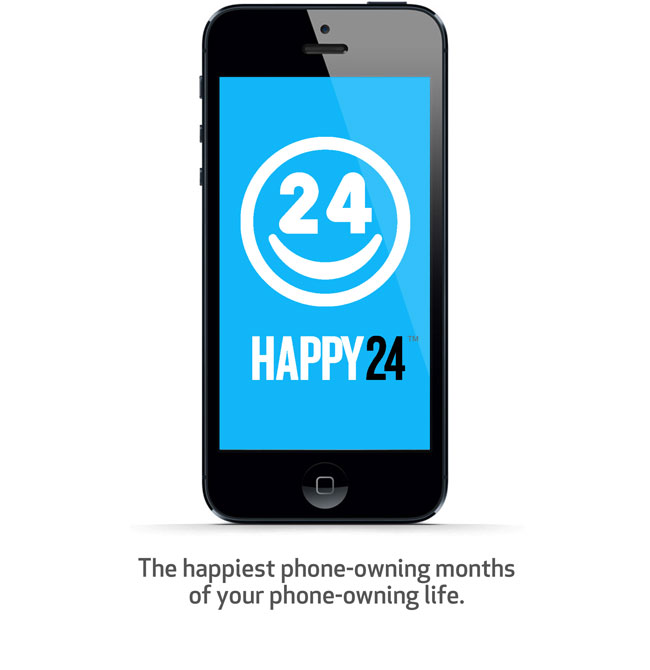 Solution
Given our paid media budget was zero (versus the competitors' budget of billions) we decided to be everything the carriers aren't. Never taking, always giving.
The program we developed was based upon insights we gathered into the customers' relationship with their phones over the two years of their contract, from "wow, what an amazing toy" to "meh, what's next?"
We delivered entertaining, relevant content timed to the age of each customer's phone.
Happy 24 won company-record levels of customer engagement. More importantly, Best Buy saw a 23% increase in mobile phone contract renewal.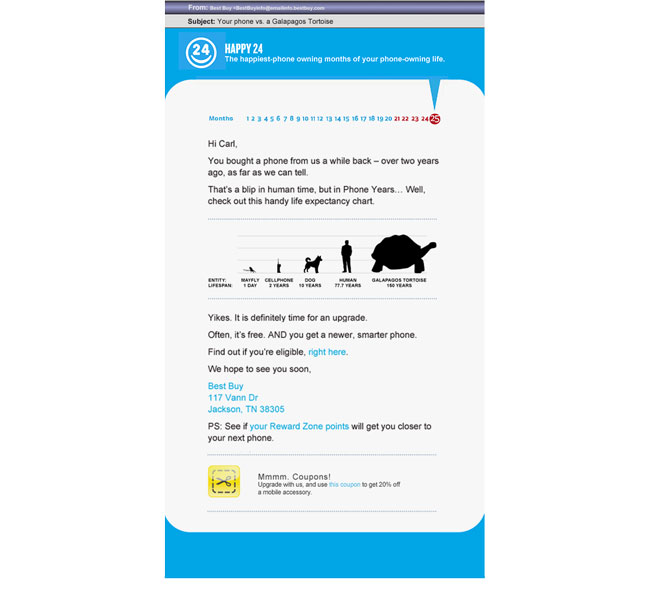 As our primary communications vehicle we took a refreshing approach to email marketing, moving away from highly templated retail messaging. The multi-platform email campaign used a breezy, personal manner to earn trust and engagement with the customer.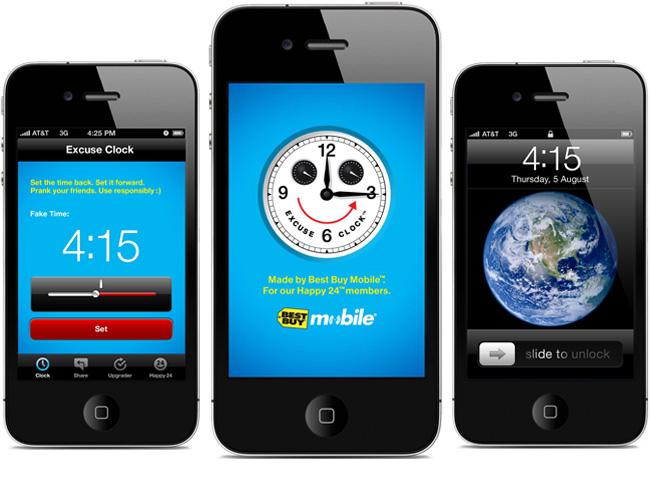 A founding principle of Happy 24 was to "always come bearing gifts." We created free, exclusive apps such as Excuse Clock, which lets you prank friends by resetting your phone's homescreen display to whatever time you want.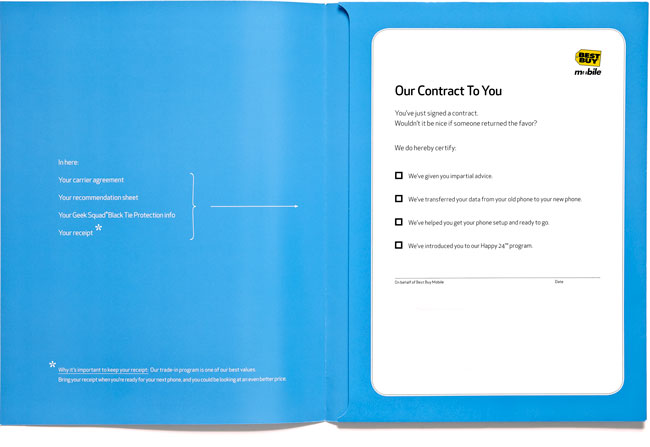 As a contrast to the carrier contract, we turned the tables and actually signed a contract with every new customer, presenting it as part of a useful "phone paperwork" organizer.