Best Buy Mobile. Settling a debate so the real work can get done.
The rapid growth of Best Buy Mobile had created a problem. Should the division continue to have its own identity, or fold into the overall Best Buy brand? Both sides had good arguments. But those arguments were becoming a distraction.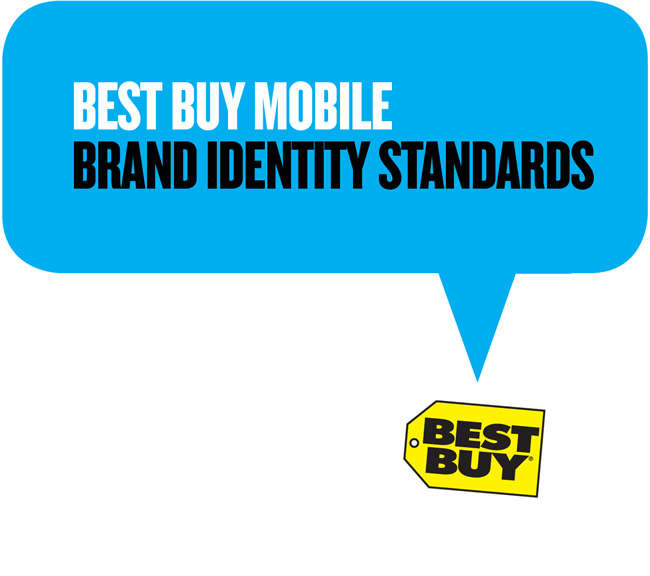 Solution
In collaboration with our pals at Thorburn Design Group, we created brand guidelines that found something for everyone to love. For Best Buy, we used approved fonts and graphic treatments. For Best Buy Mobile, we used their pre-existing logo treatments and a differentiating color palette.
The system supported the mother brand, but allowed Best Buy Mobile to stand out. For in-house communications groups it was easy to work with. For customers, it sang loud and clear. And perhaps best of all, those weekly debates disappeared from management's calendar.